Natural nanoparticles at the heart of LipSTIC's activity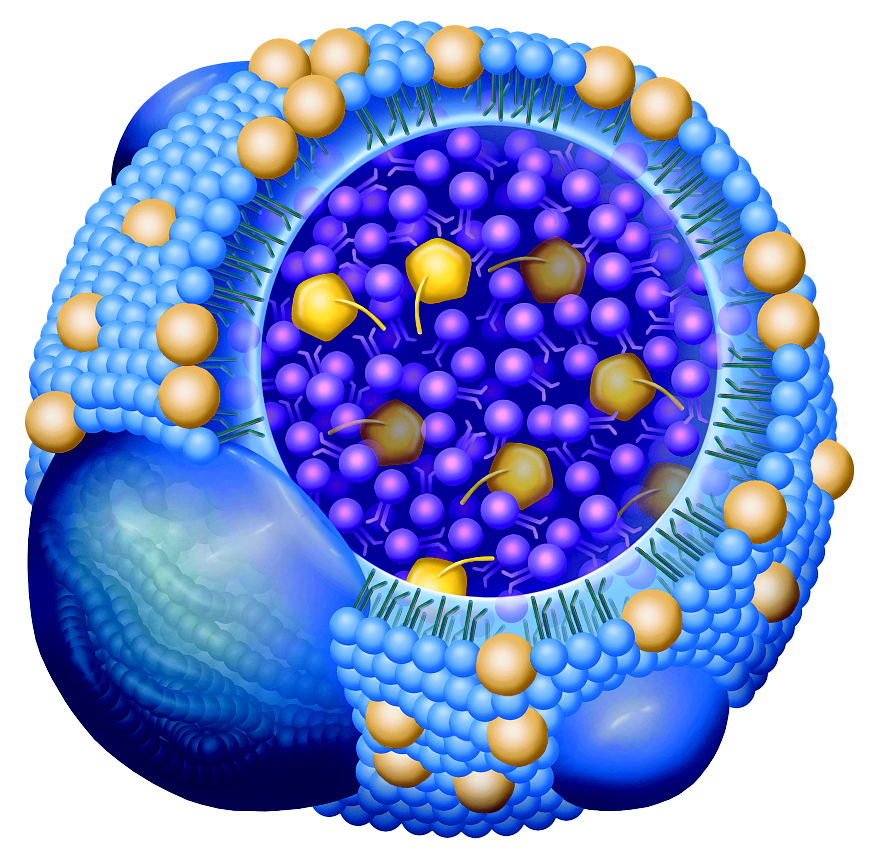 Since the 1950s, the transport of cholesterol by lipoproteins has focused the attention of researchers on the cardiovascular sphere. LDLs have been identified as a major risk factor, while the "protective" role of HDLs has been highlighted by numerous epidemiological studies. The discovery of such links between lipoproteins and other pathologies is more recent: LDL and HDL are also prognostic factors in cancer and certain inflammatory or infectious diseases.
The LipSTIC program is interested in lipoproteins as risk factors and also as carriers of various molecules. They transport throughout the body natural components involved in the fight against cancer and inflammation, such as vitamins and fatty acids: thanks to their binding to lipoproteins, these molecules can cross certain anatomical barriers and reach, for example, the eye and brain.
They also transport drugs to target organs, which makes it possible to offer more effective treatments, reduce therapeutic doses and the adverse effects of chemotherapy. Finally, lipoproteins are also able to promote detoxification of bacterial toxins by carrying them to the liver.
LABEX LIPSTIC : PROGRAMME DE RECHERCHE NOVATEUR CONTRE LE CANCER – 05:14
4 scientific work package et 1 transversal work package
The LipSTIC program focuses on the role of lipoproteins in the fight against cancer and non-vascular inflammatory diseases. It is declined according to 4 scientific work packages (WP) and supported by 1 transversal work package.
WP 1 :
Transport and vectorization of bioactive molecules
Use of lipoproteins in the absorption and transport of natural bioactive molecules, and vectorization of drugs in the treatment of cancer and inflammation.
WP 2 :
Lipids and inflammation in cancer initiation and progression and in immunotherapy
The role of fatty acids and various lipoproteins in the initiation and progression of cancer and non-vascular inflammatory diseases.
WP 3 :
Lipids and bacterial Endotoxins in Inflammatory Diseases
A new approach in the prevention and treatment of the Lipopolysaccharides (LPS) mediated inflammatory response.
WP 4 :
Scientific and therapeutic knowledge and innovation for health
To propose an interdisciplinary expertise in Social and Human Sciences on the diffusion of knowledge and therapeutics in connection with medical research in the field of LipSTIC LabEx.
WP transversal :
Valorization and regulation of innovative biological medicines 
Accelerate the application of patents, the creation of businesses and jobs linked to new scientific and technological knowledge.